January 6, 2022
Dear Parents/Guardians:
This communication is a follow-up to the letter sent January 4, 2022, regarding our return to in-person learning.
 Education Minister Dustin Duncan addressed the province on January 5, 2022, and shared updated COVID-19 guidelines for schools. The government press release, which outlines the steps for schools to continue safely, can be found here. New isolation requirements for students are explained in the chart at the end of the letter.
 Please notify the school when your child tests positive on a Rapid Antigen Test (RAT) or a PCR test so we can inform all potential close contacts. Under the provincial guidelines, school divisions are responsible for communicating close contact information with families.
 A Close Contact Letter will be emailed to all impacted families. If you do not get a letter, your child is not considered at risk of exposure.
 The Saskatchewan Health Authority (SHA) will work with the school division to determine outbreak status, should SHA determine that an outbreak has occurred. Prairie South Schools will work with Local Medical Health Officers to determine any necessary interventions. For example, a temporary move to remote learning.
 Rapid Antigen Test kits are available for free through your school. Please contact your school if you would like to request a kit.
We appreciate your ongoing support and cooperation.
Sincerely,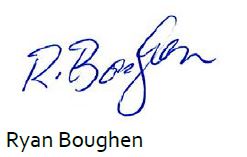 Director of Education